Yandere Simulator. The Big Debate!

Date: 2017-02-23 08:53:10
By: Adam Singleton

Yandere Simulator the big debate! Over a year ago now Yandere Simulator was banned from being streamed on gaming website Twitch, something of a crushing blow to Yandere Dev with the site rising in popularity every day it's a great place for indie games to receive recognition, interest and ultimately much needed funding however were the guys over at Twitch correct in their view?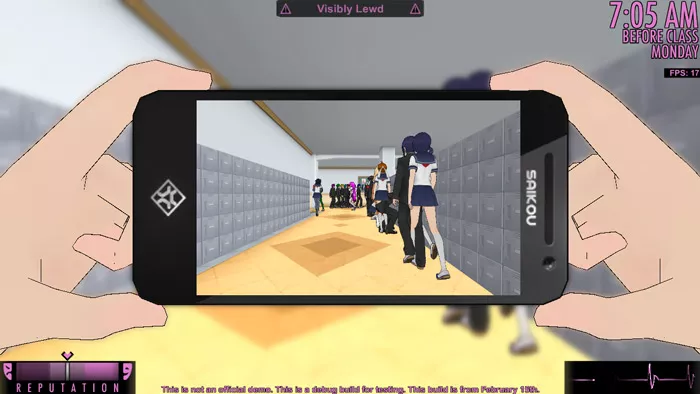 As with all games the majority of us understand there is a difference between what happens in computer games and reality however as seen through the years along with movies they have often been blamed for copycat crimes and inciting violence from a personal view I'd say you'd have to be quite a twisted person or have a certain amount of desire to do harm to someone and perhaps to extent you could argue games and movies may be the trigger for that but the intent to do something harmful or evil purposefully must have always been within that person. If we look back to the huge lawsuit taken out against one of the very early GTA games which ultimately (and correctly) failed people often look for a scape goat and that is often a movie or a computer game but the reason we enjoy them so much is because they transport us to a fantasy world. What would movies like Die Hard be without John Maclane throwing someone off a building? If in Call if Duty we threw cuddly toys at each other rather than using rifles and machine guns I doubt it would be the hugely successful franchise that it is today.
If we take a look at all the banned games on Twitch:
Prohibited Games without an Adults-Only rating:
3DXChat Artificial Girl 1, 2, & 3
Artificial Academy 1 & 2
Battle Rape
BMX XXX
Cobra Club
Criminal Girls
Dramatical Murder
Genital Jousting
Grezzo 1 & 2
Harem Party
HunieCam Studio
HuniePop
Kamidori
Alchemy Meister
Negligee Porno Studio Tycoon
Purin to Ohuro
Purino Party
Radiator 2
RapeLay
Rinse and Repeat
Sakura Angels
Sakura Beach 1 & 2
Sakura Dungeon
Sakura Fantasy
Sakura Santa
Sakura Spirit
Sakura Swim Club
Second Life
Suck My Dick or Die!
The Guy Game
The Maiden Rape Assault: Violent Semen Inferno
What's under your blanket !?
Witch Trainer
Yandere Simulator
Ok some of those games have titles straight away you know they are not right some things just aren't correct and games that simulate rape in my opinion is certainly one of them, but a running theme throughout that list of banned games is that the majority are anime games, understandably Japanese culture is very different however I'd like to point out here that Yandere Simulator is developed by an American and there is definitely no rape involved In it and that is one subject that I personally believe should be off limits in all video games at least in regards to simulators, in the context of something cinematic like the attempted rape scene in The Last of Us that just added to the overall emotional factors in that game but let's not get on to the subject of The Last of Us or we could be here all day while I tell you about how it's the best game ever made!
One could argue there are certain sexual elements in Yandere Simulator such as taking panty shots to bribe information from Info Chan and let's address the elephant in the room here, it's a game featuring school children and sexualizing school children although Yandere and her peers certainly appear as young adults is always going to draw you a certain amount of the wrong kind of attention.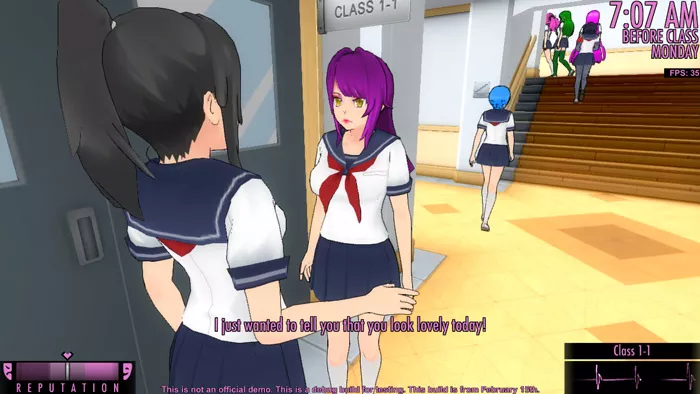 That being said especially in comparison with some of the games on the list Yandere Simulator is rather tame in regards to graphic content (ok you do get to murder people in horrific ways but if that's the reason it has been banned by Twitch then surely Hitman should be on that list also) perhaps due to its Anime style has been branded something much worse than it really is which is overall a fun and incredibly unique game.
Personally if there was one game on that list that deserved to be reassessed then it should be Yandere Simulator (admittedly I'm not familiar with all of them and certainly there is a few I have no intention of ever playing due to the titles) however at the same time there is a fair argument as to why Yandere Simulator should not get extra publicity and I suppose it will always divide public opinion as with many games, perhaps the real question that needs to be answered is where do we draw the line when it comes to violence and sex in video games?
An honorable (or perhaps dishonorable) mention must also go out to Rinse and Repeat a game a reviewed some time back which with the exception naked men's buttocks was also a pretty funny and oddly enjoyable game that is also on the Twitch banned list.