The 3 best mods for GTA 5

Date: 2021-09-19 20:02:49
By: Baron Yeung

The GTA series is one of the most popular sandbox games ever, with it being the franchise that breaks record sales with every new entry. However, one of the standouts that elevated the experience was always the unique cheat codes. But what's better than cheat codes? Why not mods that completely change how the game works? Here are a list of the best mods that improve your gaming experience in GTA 5.
1. FiveM
You can download FiveM by clicking right here. This is currently one of the most important mods you could possibly download for the game. What is FiveM exactly? Well, it's a mod that lets you play multiplayer on customized dedicated servers. This means servers where its admins have most likely modified the game in many ways to improve the player's experience. In most of FiveM's servers, you don't need to grind millions of dollars to buy a car and also play many different custom game modes that you simply can't find on the official servers.
What are some of those game modes? Well, you know that roleplaying servers that most of the GTA5 streamers spend a ton of their time on? Those are one of the many custom game mode servers that you can play only with FiveM. Apart from that, there's also Zombie Survival, special community racing maps, and more.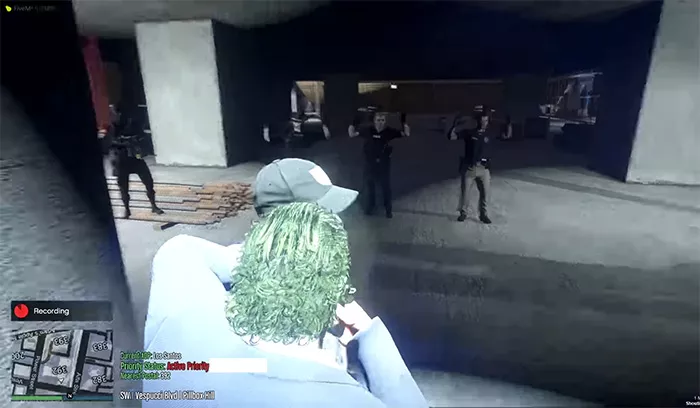 But that's not it. On top of all that, most servers, excepting those that are competitive or economics-based, allow for use of trainers. And even those that disallow trainers will remove some of the most irritating parts of online like Simeon constantly spamming you with calls or NPC cops chasing after you nonstop for love tapping a pedestrian on the sidewalk.
Out of all the mods this game has, FiveM will by far give you the most bang for your buck.
2. Simple Trainer for GTA V
Another fantastic and near essential mod, especially for single player. You can download it right here. Using this mod, you basically turn into god and can do basically whatever you want. Spawn 12 vehicles all with customizable hotkeys? Use this right here. Want to stop dying? Just turn on god mode. Want to see what the world looks like from afar? Just fly far up in the air and take a close look. Want to speed boost and fly through the air in a car? Easy peasy. Want to...rain airplanes from the sky to create an apocalyptic scenario for yourself? Go for it, ya weirdo.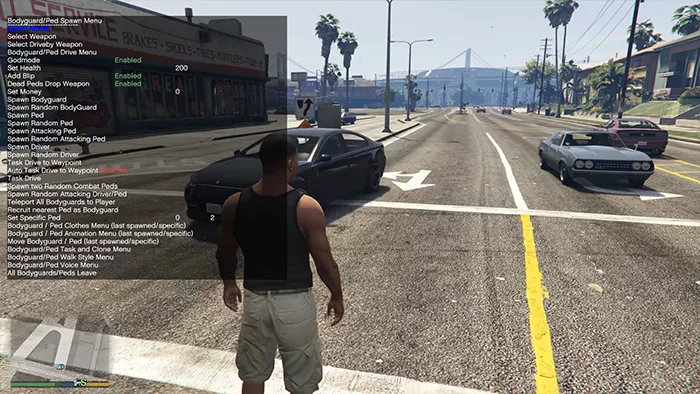 In fact, there are entire minigames that people have made up that are only possible with this trainer. One particularly creative man created "Boat Golf", where you speed boost a boat into the air to hit exact spots in the map. It takes a unique set of skills that you just don't need to use in normal gameplay.
3. Open all Interiors
I'm not gonna say this is the most important mod out there, but it does wonders for your immersion. You can download it right here. This mod lets you access all the indoor areas from the story mode that are inaccessible after you finish the mission. On top of that, it also restores some areas that were cut but were left in the game files. This mod is essential for exploring and does wonders for your exploration needs.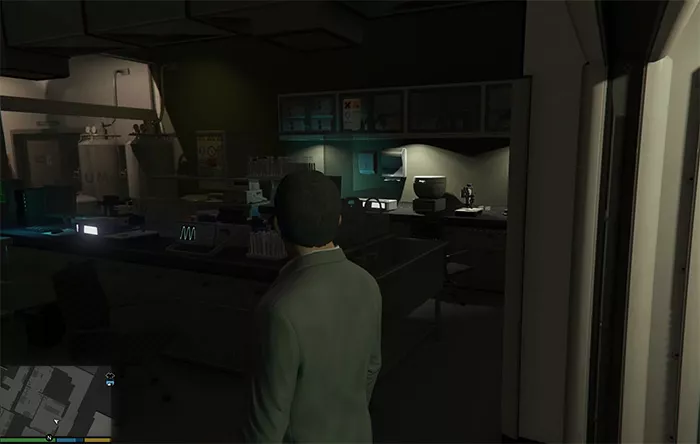 For instance, the FIB building from the heist missions is fully accessible, with some added tweaks that the creator made like adding elevators to connect the maps better.
And that's that! Some of the most essential mods for GTA 5. We hope that your gaming experience has been improved.